About Us
We at C. M. Muneer and Sons, are dedicated to building the understanding and client relationships by providing top quality and dependable services at all times. Basic to the relationship is a clear appreciation of the Global Market and prevalent scientific and technological breakthroughs, backed up by our commitment to the highest level of personal attention.
Our History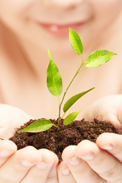 Globalisation makes it vital for companies to think and act internationally, and C. M. Muneer and Sons is successfully meeting this challenge.
Founded in 1989, acquiring the business of its parent company C. M. Latif and Sons (1972-1989), we have excelled in sectors of trade and services throughout our history, paving the way for a better future. The ingenious, skilled and experienced leadership quality of Mr. Muhammad Muneer played the key role in the rapid distinction of company in trading, corporate and technical services, not only in Pakistan but also in major business markets of the world.
Our philosophy is to create a healthy environment for competitive business in the market.
Our Team
Muhammad Muneer (1948 - 1994) Founder

Started the company C.M.Latif and Sons in 1972 which he ran successfully and relaunched the same business under the name of C.M.Muneer and Sons in 1989.

Muhammad Adeel CEO

Managing the business since 1999 after his post graduation in MBA and successfully taking the company to discover new horizons and expanding its market and customer base.

Muhammad Azeem Operations Manager

Looks after strategic partnerships with current suppliers and always bridging gaps to bring new suppleirs and products on board. Leads the ICT consultancy services team and oversees company's operations in China.